Safety Squat Bar Barbell for Bench Press
Free & Fast Shipping

Take advantage of our free shipping offer within the USA and experience fast order processing and shipment. With most orders fulfilled within 2-5 days, you can receive your items in no time. Please note that heavier items may take an additional 2-3 days for processing.
90 Days Money Back Guarantee

We want you to be completely satisfied with your purchase. If for any reason you are not, you have 90 days from the delivery date to return your purchase for a full refund, no questions asked. Simply send us an email at [email protected] to initiate the return process.
Description
Additional information
Reviews (2)
Description
This safety squat bar is made of firm steel material, which gives it a max capacity of 700 lbs/317.51 kg and long-lasting and durable use. It has a special skid-proof design to improve stability. The handgrips and bent bars can help you control your center of gravity. Meanwhile, the comfortable PVC pads can help your shoulders and arms from being hurt. You can do workouts in your dormitories and houses, you can contest with your families and friends.
700LBS Large Capacity
Safety & Anti-slip
Comfortable Pads
Multiple Workouts
Versatile Usage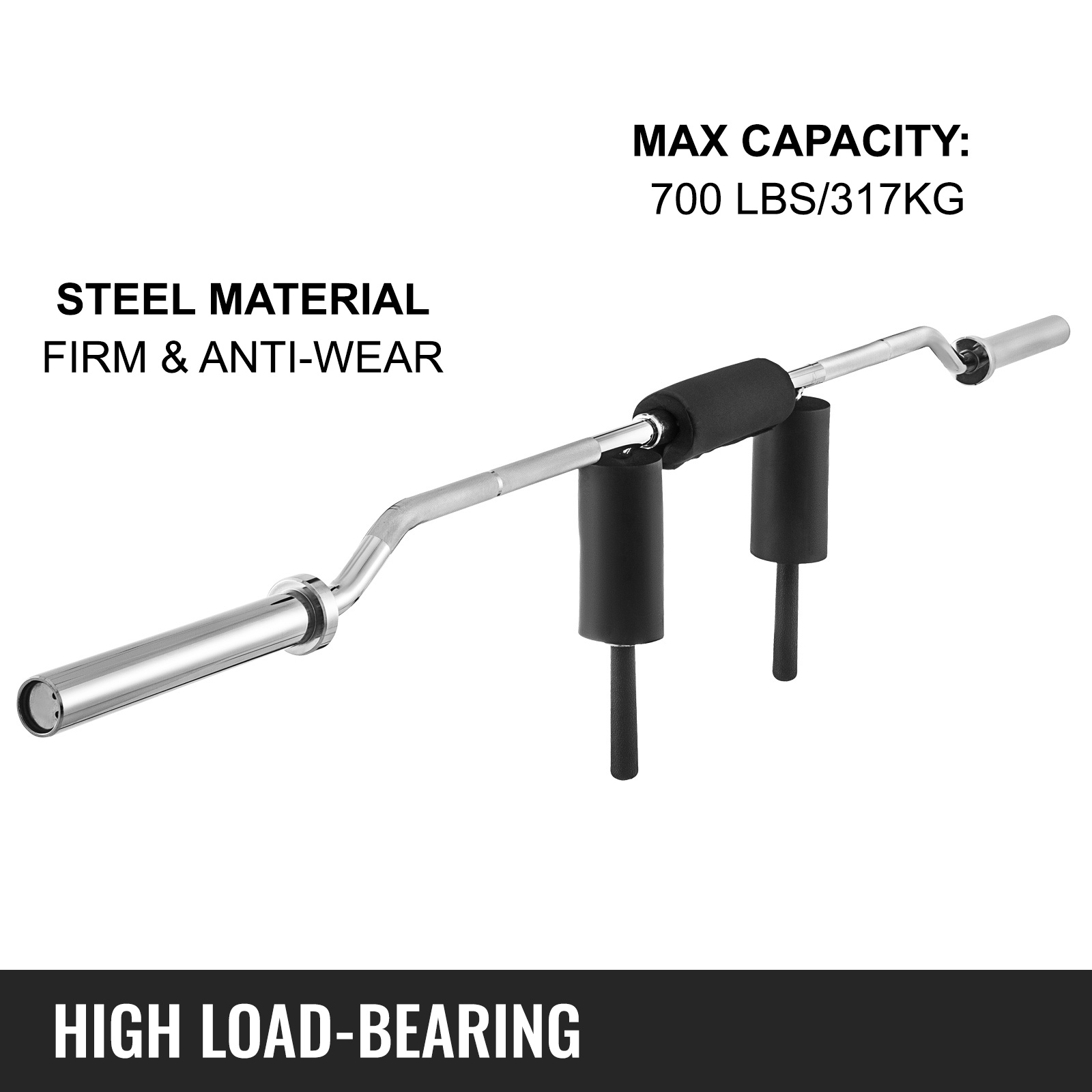 High Load-bearing
Our 700 lbs/317.51 kg squat bar's capacity is enough for most of your bench press demands. Steel material guarantees a service of life.
Skid-Proof Design
The squat bar safety adapters have a special design of skid proofing. It lets you hold the bar tightly while training.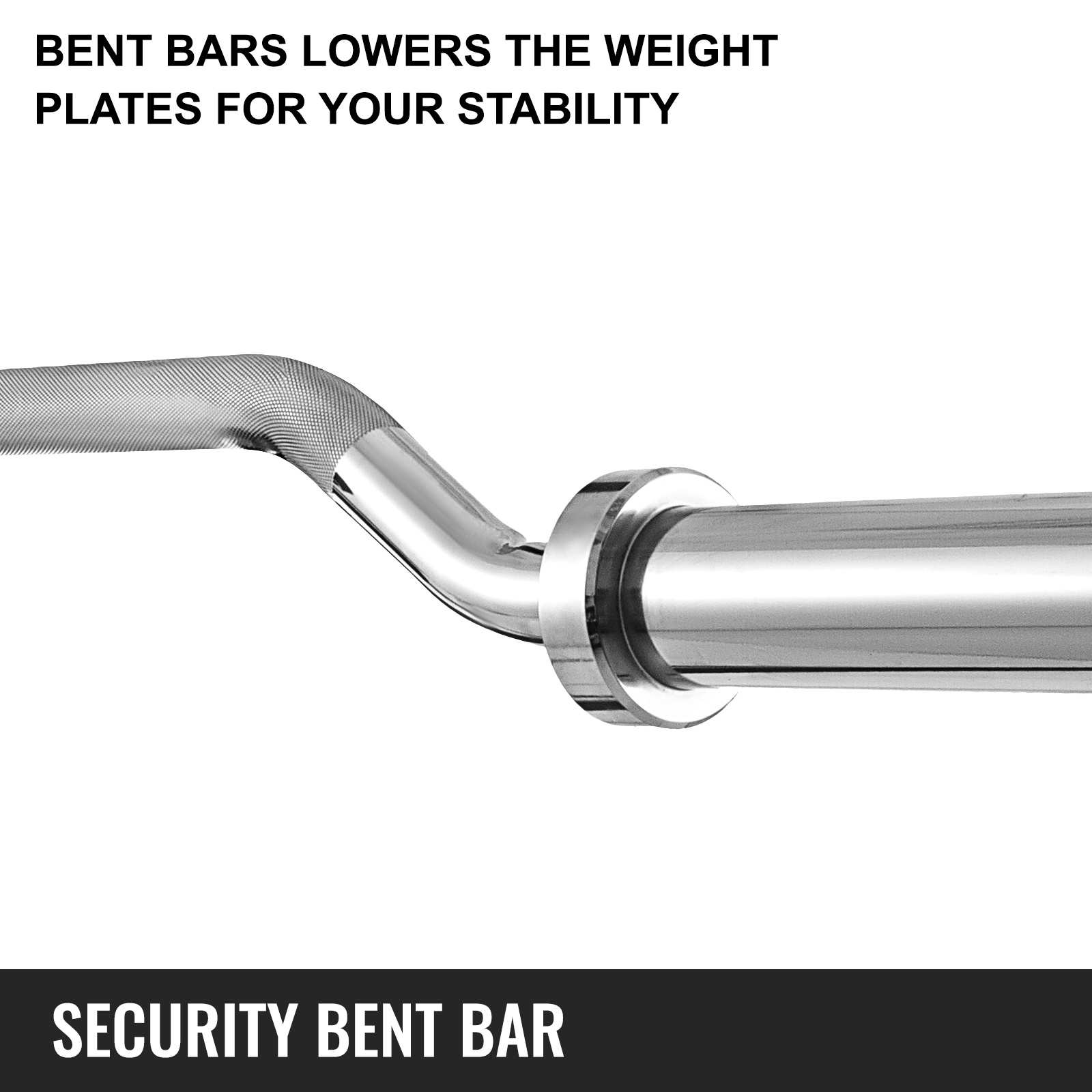 Security Bent Bar
The bent bars of the squat bar weight lifting lowers the weight plates to stabilize your center of gravity for your exercises and safety.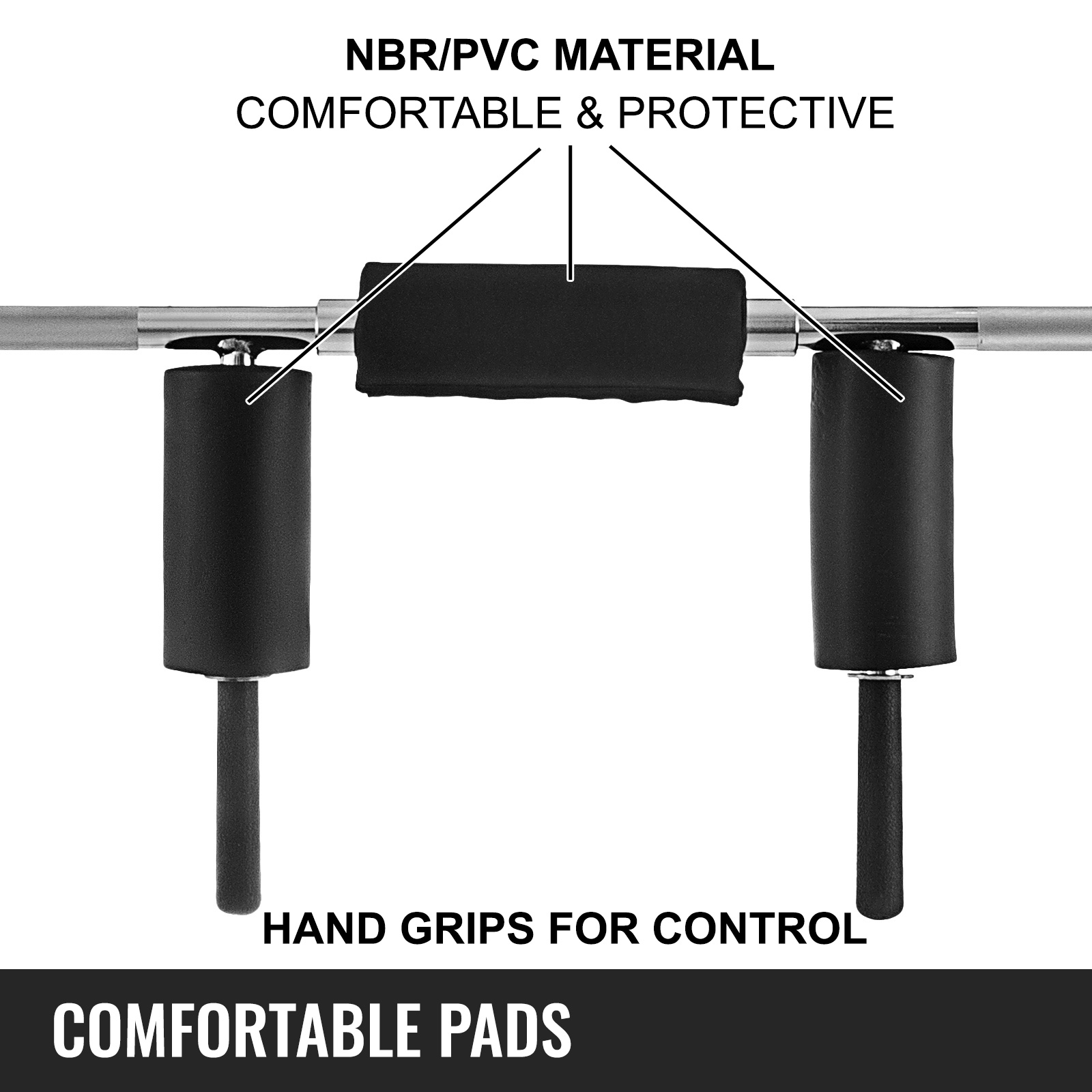 Comfortable Pads
Shoulder and neck pads and handgrips of the squat safety bar attachment will relieve the pressure and help you control the bar.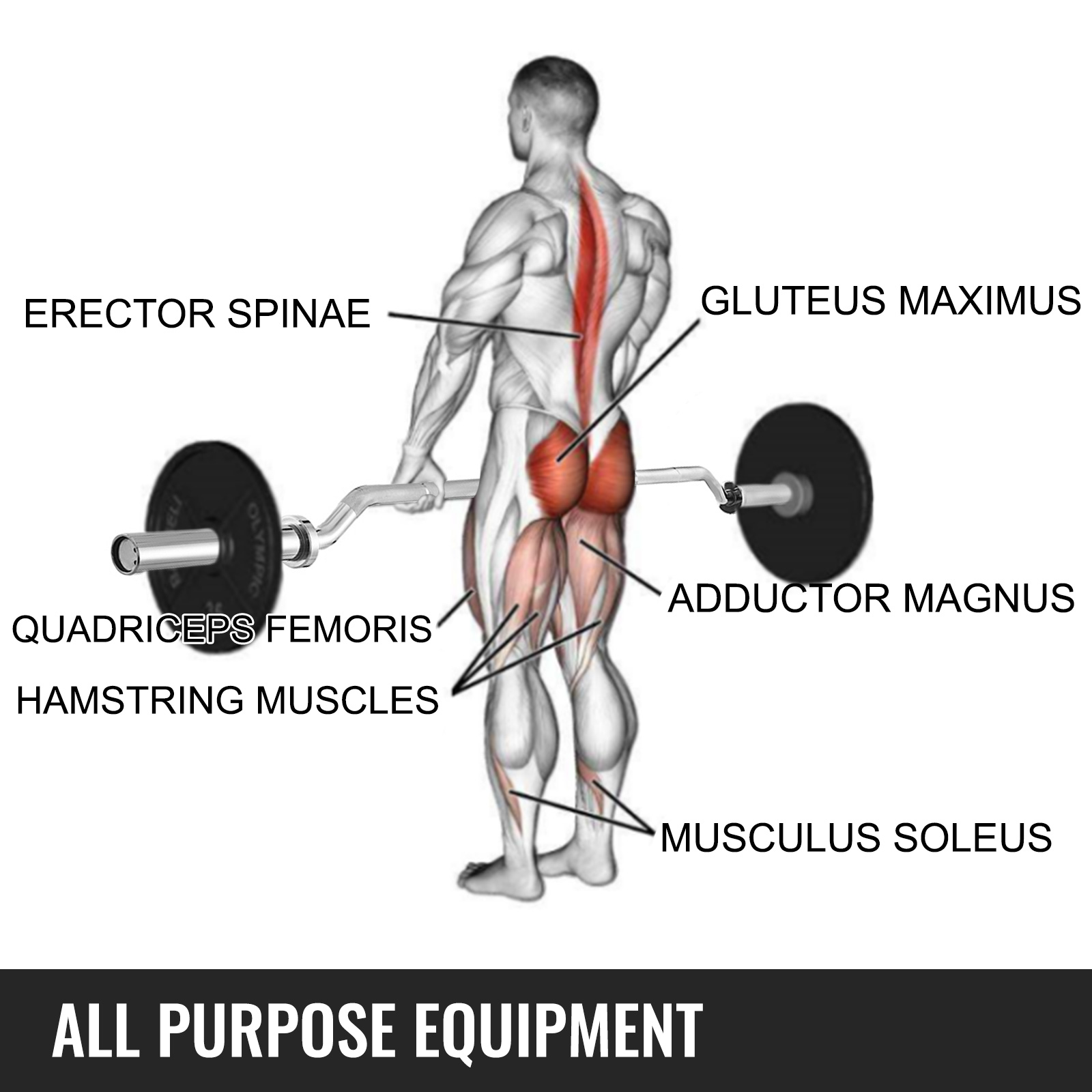 All-Purpose Equipment
You can perform rack pulls, lifting, and other movements with this safety squat bar to contract and develop your muscles.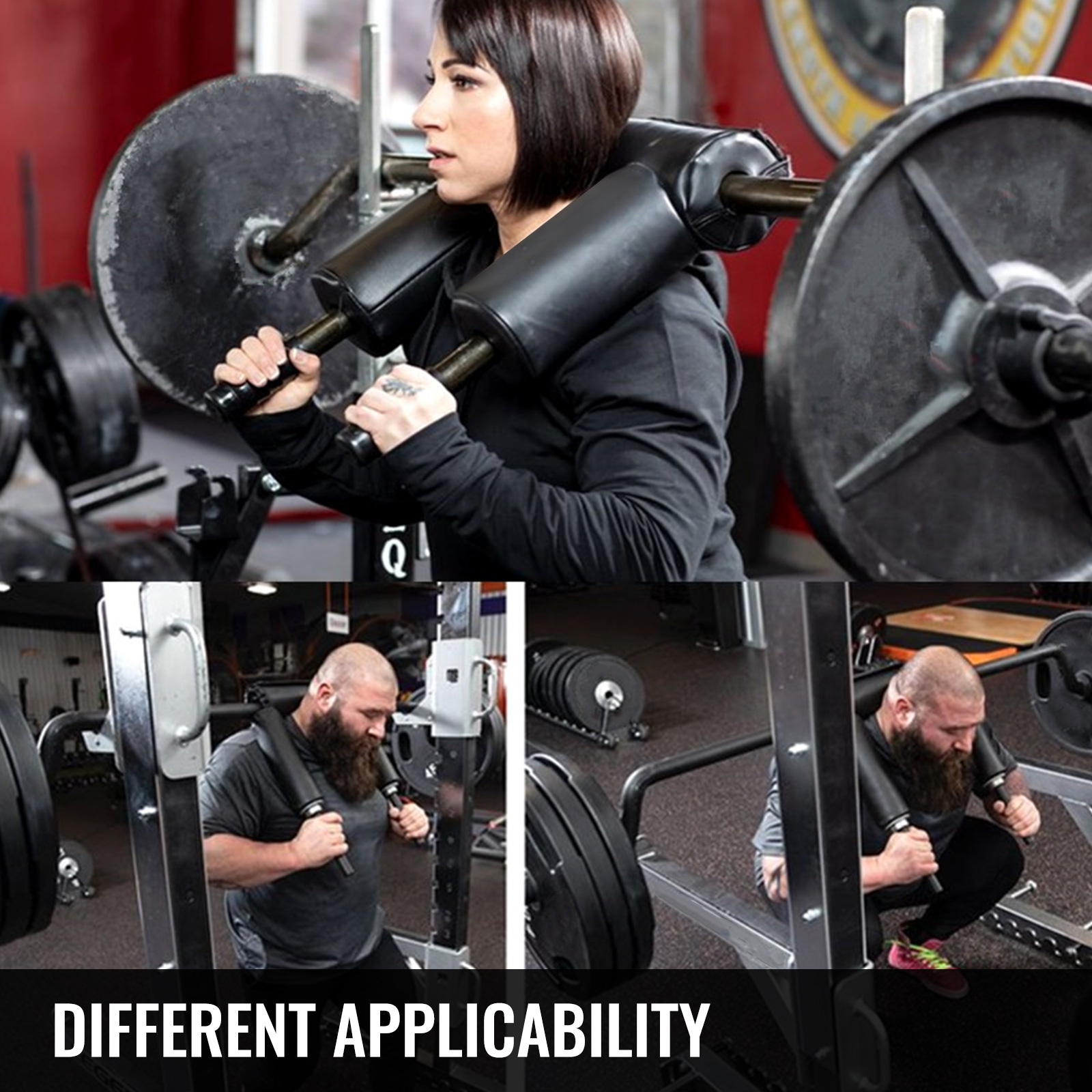 Different Applicability
This safety squat bar barbell can work with squad stands, rack, and bench press, which enrich your training diversity for commercial or home gym.
Specifications
Material: Steel
Capacity: 700 lbs/317.51 kg
Weight: 44 lbs/20 kg
Length: 87.12"/221.28 cm
Pad Length: 12"/30.48 cm
Diameter of Bends: 2"/5 cm
Diameter of Middle Area: 1.2"/3 cm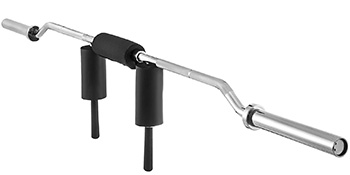 Package Content
Features & Details
【700 LBS LARGE CAPACITY】- This safety bar squat is made of sturdy and premium steel material, which lets it have a large capacity of 700 lbs/317.51 kg. Covering chrome coating can prevent corrosion and premature wear and tear, which also ensures a long service of life.
【SAFETY & ANTI-SLIP】- This safety squat bar is designed with a special anti-skid knurl pattern on the bar. It will help you clench the bar while you are training, which increases your safety. The bent bar lowers the weight plates to stabilize your center of gravity.
【COMFORTABLE PADS】- There are 3 comfortable pads on the safety squat bar attachment for the standard bar. They are designed to protect your shoulders and arms from hurting. Two hand grips also allow you to control the bar during lifting.
【MULTIPLE WORKOUTS】 – You can perform Rack Pulls, Bench Press, Back Squat, Front Squat, Zercher Squat, Good Morning, Single-Leg Good Morning, and many workouts with safety squat bar barbell to practice your erector spinae, gluteus maximus, and other muscles.
【VERSATILE USAGE】- The squat assist bar can work with squat stands, rack, and bench press. It would be a valuable addition to your daily practice in a gym or at home. It also fits 2″ plates for professional training.
NOTE
This safety squat bar needs to be assembled.